April. Spring has kicked in, sun is shining, flowers are blooming. So, what have I been up to?
When it comes to game design, I have been experimenting around and better organizing my own ideas. I haven't been in a .defrag mood lately, but I'm expecting to resume development at some point this year. I have been preparing other short games, like The Linear Game, that I may or may not unveil in the near future.
Here's a mockup: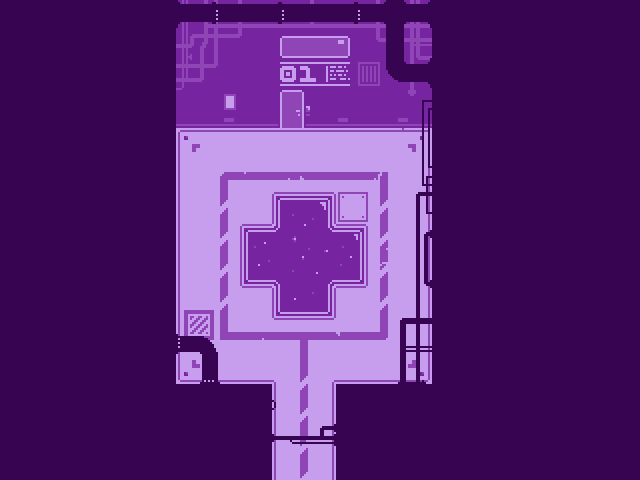 Such "games" are more like passtime projects for me and they kinda represent a transient mood than an actual game with, you know, conventional mechanics and objectives. They definitely have a story, but there's no win/loss condition, as you can only walk around and interact to push the story forward and that's pretty much it.
I'm not gonna lie they're fun to make, even though they take enough time from my schedule.
---
Speaking of things chewing my time off, music.
I have just recently made my Youtube exclusive 1-hour ambiances downloadable on Bandcamp, if anyone's interested. I'm planning on making more 1-hour videos, among other things. Links:
https://forgottendawn-main.bandcamp.com/track/1h-001-dark-ambient-lo-fi-music
https://forgottendawn-main.bandcamp.com/track/1h-002-lo-fi-space-ambient-drone-music
https://forgottendawn-main.bandcamp.com/track/1h-003-lo-fi-relaxing-ambient-meditation-music
More personal albums are also on the works. Slowly, but steadily.
I have been working on soundtrack commissions for the most part. I can't share any of these, unfortunately, but they will be available at some point in the future, when those projects will finally be released.
---
Now, another thing I'd like to get off my chest.
I have been asked many times if people could buy my albums or support me in some way or another.
- I always put download links whenever possible, especially on my Youtube videos.
- I always give people the option to pay any amount they want, if they so desire — they can still download my personal albums for free. I'm very lenient when it comes to pricing or value perception, as I believe everyone should think with their pockets and pay with their conscience.
- I even have a Patreon in case you'd like to donate even as low as 1$ every month.
- Furthermore, you may also buy my soundtrack albums in my VGM Bandcamp, or even stock tracks from my Audiojungle.
You guys have plenty of options and they're often within a mouse click's reach. I'm not asking anything from anyone, but these are the facts.
---
Till the next update,
//FD